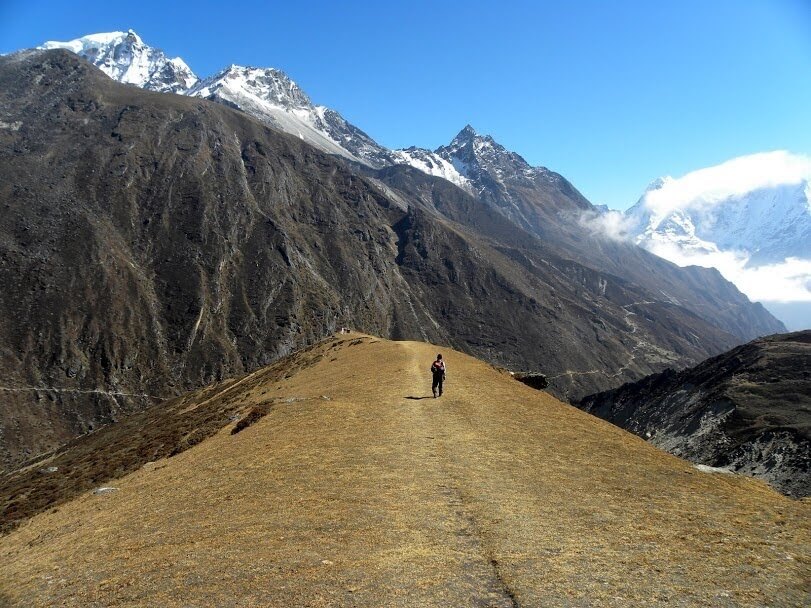 Rara Lake Trek
Accommodation
Teahouse/Lodge
Best Season
Autumn, Spring
Rara Lake Trek Overview
Rara Lake is the biggest lake in Nepal. It has a water surface of 10.8km square, a maximum depth of 167m, is 5.1 km long, and 2.7km wide. The pride of our country, the Rara Lake steadily lies at the elevation of 2990m in Jumla and Mugu district, Karnali province. The biggest attraction of Rara Lake Trek besides Rara Lake is Rara National Park itself. The park covers a surface area of 106km square. Even though it is the smallest National Park in our country, Rara National park is highly rich in diverse flora and fauna. The park is home to 51 species of mammals including red panda, musk deer, Indian leopard, yellow-throated Marten, Langur, etc. 241 species of birds, 2 species of reptiles, and 3 species of fish. Rare flora like brown oak, fir, birch, juniper, Rhododendrons, etc. is found here.
Rara Lake is one of the most popular and explored tourist destinations in Nepal. The Rara Lake Trek is not only covered with green vegetation, but also a stunning close-up view of snow-capped mountains, cultural villages, glaciers, and rivers. No doubt why Rara Lake is the most explored and popular tourist destination in Nepal. Since Rara Lake lies in the Far-North western region of Nepal, it is still behind and relatively undeveloped. Local people of the Rara lake area still get very excited and genuinely happy whenever they see any tourists whether they are national or international.
This journey may take you 14/15 days if you take gaps and rest for a few days. The cost of the journey entirely depends on your number of days, mode of travel, and foods.  However, the average cost for this trek is 2100$.
Highlights of Rara Lake Trek
Rare flora and fauna of Rara National Park.
Experience bird watching and jungle walk.
Breath-taking view of Rara Lake itself.
Experience the boating adventure in Rara Lake.
Difficulties and safety
Rara being a remote area, trekking to this place can be slightly challenging. This is a moderately difficult trek. However, the level of difficulty entirely depends on the route and mode of transportation. Physical and mental fitness is something important to be considered. You can always build your muscle strength, make your body flexible by practicing some light exercise, running, and jogging. The trek to Rara Lake is all about walking 5-6 hours per day for at least 15 days. This reason solely is enough to make this trek challenging. The trails are rugged, steep, maybe snowy in off-seasons. There is a high risk of mountain sickness. You might have to camp overnights and prepare food by yourself. These all factors can make your trek challenging but the adventure is all about this.
Symptoms of Mountain sickness
Headache
Dizziness
Loss of appetite
Shortness of breath
Fast heartbeats
Preventing mountain sickness
Walk slow
Stay hydrated
Have nutritional food
Have enough rest
Avoid smoking and alcohol
Medicines for mountain sickness
Acetazolamide
Ibuprofen, paracetamol (for headache)
Promethazine (for nausea)
Packing List
Clothing and equipment
| | |
| --- | --- |
| Trekking trousers | Money/cash |
| Trekking shocks | Torch lights |
| Trekking boots | Medicines |
| Water proof pants | Sunglasses |
| Water proof jackets | Beanies and gloves |
| Warm shirts and t shirts | Medicines |
| Thermal tops and bottoms | Toiletries |
| Underwear | Wash kit |
| Fleece jacket | Safety kit |
| Down jacket | Hand sanitizers |
| Trekking pole | Water bottles and water purifier |
| Raincoats | Trash bag and tissue papers |
| Sleeping bags | Charger/adapters |
| Duffel bags | Power banks |
| Backpack | Camera |
| slippers | Cooking gas |
| Cooking utensils | Passport |
| Passport size photographs | Permits |
Other requirements
Travel insurance- Trekking to high altitudes can always be risky. Travel Insurance is something you might want to do before trekking anywhere. Sometimes in emergency cases, people need to be evacuated through a helicopter and get medical service. So, in such cases, your travel insurance will be bearing the cost for you.
Seeing all these benefits, the government of Nepal has made travel insurance mandatory thing before trekking. However, it is very important to mention the heights and all the places you will be reaching during your trek. Your insurance entirely depends on the details you provided earlier. Travel insurance costs you around 150$ which is good for 1 month. 
Visas/passports- If you are not a Nepalese or Indian citizen, then a visa and a passport are mandatory. You can get your Nepalese Visa at Tribhuvan airport in Kathmandu. The passport must hold a visa of a minimum of 6 months.      
Group Discount Prices
No. of Persons
Price per Person
Frequently Asked Questions
Temperature and weather
Summer/monsoon season (June-August) is quite warm and pleasant while winter (December-February) can be extremely cold and harsh. In the winter season, the temperature normally falls below freezing point, and there is heavy snowfall, sometimes blocking the way to Rara Lake itself. During the summer/monsoon season, the trails are slippery and muddy due to heavy rainfall. Considering the facts, the best season to trek Rara Lake is in spring (March-May) and autumn (September-November). The days are very clear with favorable temperatures. There is very less or no amount of rainfall or snowfall during these seasons. The trails are in their best condition offering us the view of green vegetation, Rhododendron forest, and many mountains.
Food and accommodation
Rara Lake has been greatly successful to attract many national and international tourists. They have been able to open a few teahouses or homestays where you are welcomed heartily. They have comfortable beds, blankets, and pillows. The toilets and bathrooms however have to be shared. Due to the few numbers of teahouses, they get packed Easily. In such cases, you need to camp. All the necessary equipment like tents, mats, cooking gas, etc are highly recommended. In the teahouses, hygienic, delicious home-cooked meals are available. Traditional food like Dal, Bhat, Vegetables, and noodles, pasta, eggs, bread are available. If you are camping, you need to prepare food by yourself or you can hire a cook.
Transportation
There are few options available to reach Rara Lake. You can take a bus from Kathmandu to Jumla which takes you 2 days and 2 nights. Once you reach Jumla, it again takes around 2 days for you to reach Rara Lake. This option is very tiring and not very common among people. The other option you have is to take a flight from Kathmandu to Nepalgunj or Surkhet. From both the places, a flight to Jumla is available.e, you reach Jumla, again it takes 2 days for you to reach Rara Lake. The easiest option is to take a flight from Kathmandu to Nepalgunj and to Mugu airport (Talcha) and 3 hours walk to reach Rara Lake. This option is common among people. The 3rd option is a helicopter tour which is best suited for those who are under limited time or want to have a more luxurious journey, or for physically disabled people. The helicopter tour to Rara Lake begins from Tribhuvan International airport, Kathmandu, and offers you the beautiful Ariel view of all the green vegetation of Rara National Park, snow-capped mountains, Mugu valley, and glaciers. The tour is about 4-5 hours long and might cost you around 200$ per person. It is always better to travel in a group.
Electronics and communication
Facilities like electricity, internet, and telephones or mobile coverage are available in every teahouse. However, you might have to pay an extra charge for using these facilities. There might be slight difficulty in finding these facilities in higher altitudes or in the lake itself. Power banks and extra batteries could be helpful. Permits and fees
Permits and fees
Rara National Park entry Permit SAARC countries- 1500NRS (15$) excluding VAT NON-SAARC countries- 3000NRS (30$), excluding VAT Trekkers Information Management System Card- 1000NRS (10$) All permits are available in Nepal Tourism Board, Kathmandu
Guides and porters
Rara Lake is a much-explored area, you will definitely meet many trekkers on your way. You can always ask for help or the local people themselves are very friendly and helpful who can help you with the directions and also offer homestays. With this fact, guides are merely an option for you. However, guides always make the journey more interesting and informative. If you are fit enough to carry your own belongings you don't need a porter either. Or, if you are carrying the camping stuff, it is quite difficult for you to walk with that burden. In such cases, porters are always there to help. The basic charge for a guide is 25-30$ and for a porter is 15-20$.