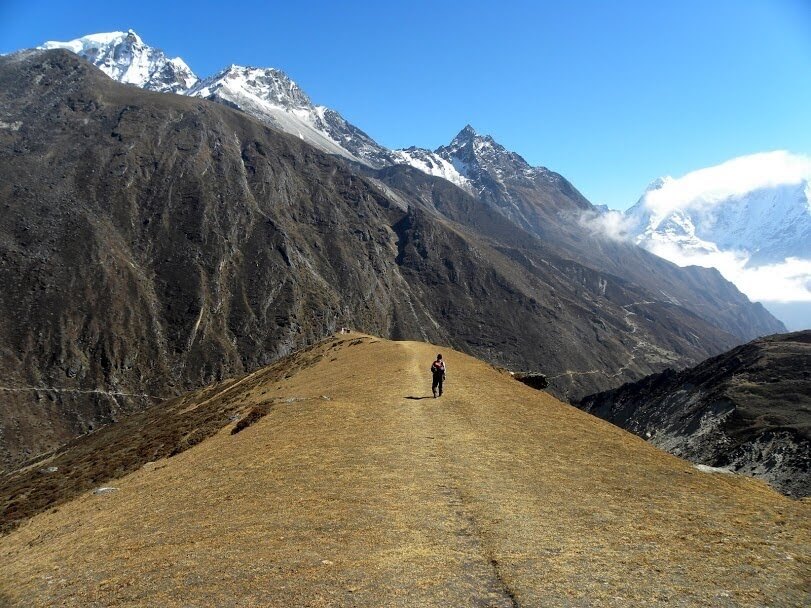 Ismoil Somoni Peak Expedition
Accommodation
Teahouse/Lodge, Tented Camp
Best Season
Autumn, Spring
Ismoil Somoni Peak Expedition Overview
The highest peak in Pamir and the former USSR is Ismoil Somoni Peak. Evgeny Abalakov made the first ascent to the summit in 1933 while participating in the Tajik-Pamir expedition of the USSR Academy of Sciences from a glacier Camp. The climb to the mountain requires extreme fitness, knowledge of technical climbing techniques, and familiarity with ice climbing. A lot of side peak climbing is necessary for acclimatization training.
The Pamir region's northern-western region is home to Ismoil Somoni peak. Stalin Peak was its earlier name until 1962 when it got the rename as Communism Peak. A Soviet-German scientific expedition found the peak in 1928. The mountain got the new name of Ismail Somoni peak in 1999, when Tajikistan gained independence. This name was in honor of Ismail Samani of the Samanid Dynasty.
The journey presents its difficulties despite being packed with thrills and excitement. Therefore, it is impossible to reach the summit without the proper instructions and preparations effectively. It is where Marvel Trek comes into the picture.
The entire Marvel Trek staff makes a conscious effort to offer you the most excellent services and amenities and ensure you will have an unforgettable trip.
Marvel Trek is a licensed expedition company. It has provided its climbers with the best facilities and services since 1998, along with some great experiences. We not only keep your safety as the priority. But also guide you to fulfill your wish of experiencing the thrill of climbing a mountain. The entire team of Marvel Trek is full of professionals who will be there to support and guide you throughout your mountaineering adventures.
Group Discount Prices
No. of Persons
Price per Person
Frequently Asked Questions
Temperature/weather forecast/Altitude
The temperature is warm and dry during summer while extremely cold during winter Weather forecast from the Meteotest, located in Bern, Switzerland. The climb will be above 7,000m
Best season to climb (seasonal overview)
Summer is the best season to climb which falls in June, July and September. The weather is chill and dry during this season, and climbers can win the summit with less difficulty.
Duration
The duration of the expedition is 32 days, which is a medium duration.
Food, oxygen and accommodation facilities (tea house/tent, etc.)
Quality food will be served three times a day, along with warm and comfortable accommodation throughout the 32 days long trip. In the city area, comfortable hotels will be arranged, and in the mountains, separate tents for sleeping, dining, communication etc will be set up. Tea and coffee will also be served for you to enjoy the trip even more. Required oxygen masks will be provided, and regulators and extra cylinders will be carried in case of emergencies. Rest days, along with acclimatization climb will be arranged in other less tall peaks.
Clothing & equipment
The company won't be providing personal items, so you have to carry your warm clothes and other necessary items. Clients should also bear their trekking or climbing gear based on the equipment list provided.
Guide/Sherpas/porter/team members
The entire team of Marvel Trek comprises experts and professional mountaineers who have been climbing mountains for ages and know the mountain well. Every client will be facilitated with one experienced and licensed Sherpa to guide them. Also, there are experienced and skilled cooks who will be making sure that you get a healthy warm meal every day.
Communication and electronics (phone/ internet)
The climbers will get satellite phones to communicate.
Transportation
Besides the international flights to reach Tajikistan, all the travelling expenses, including the helicopter ride, will be included in the travelling package.
Safety/security
Medical equipment and safety tools will always be on standby in case of emergencies.
Permits and fees along with requirements such as visa/passports, insurance, etc.
Climbers should carry their passports and should have mountaineering insurance. Besides this, the company will pay for the air cargo charges and all the taxes to the government of Tajikistan on your behalf. The company will also take care of different Royalties and permits from the government of Tajikistan. Permits for satellite phones will also be added. Additional fees will be paid for the deposition of garbage