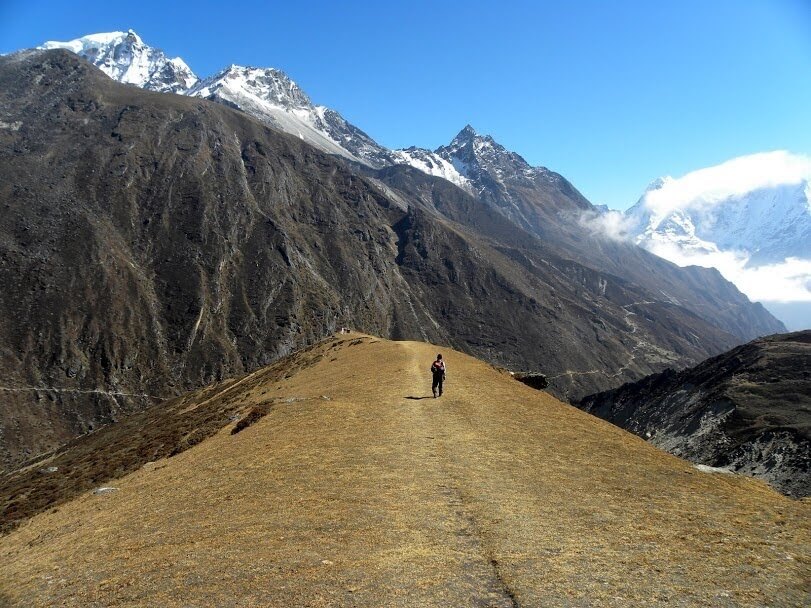 Pokhara
Pokhara Overview
Pokhara is one of the most beautiful cities in Nepal. It is the most popular tourist destination where hundreds and thousands of people come to visit. There are also a number of lakes, temples, and monasteries, etc in Pokhara. Pokhara is very gorgeously surrounded by mountains. Not only is it a tourist destination, but Pokhara is a very religious place with many cultural heritages. It is the second place you might want to explore after Kathmandu. There are also so many places in Pokhara you do not want to miss like Sarangkot, Phewa Lake, Begnas Lake, Shanti stupa, and many more.
Phewa Lake
There is no doubt Phewa Lake is one of the most explored Lakes in Nepal. It is probably the most beautiful and pristine lake in Nepal. The lake is located south of Pokhara valley and is the 2nd largest lake after Rara Lake. It lies at an altitude of 742m and covers an area of 4.43 km square. The average depth of the lake is 8.6m and the maximum of 24m. Phewa Lake is also very popular for reflection of Mount Macchapuchre and other mountain peaks. There is a very religious Tal Barahi temple within the lake which requires boating to reach. Boating in the Phewa Lake is a major highlight of Pokhara. The surrounding of Phewa Lake also called the Lakeside is the most desired and explored area by tourists. There are many shops, restaurants, 3-star hotels and many more in the Lakeside along with the amazing nightlife.
Sarangkot
Sarangkot is a viewpoint, a hill on the western side of the Pokhara valley with an altitude of 1600m. It is also the finest highlight of Pokhara and the must-visit place of Pokhara. This viewpoint is popularly known for the panoramic Himalayas view of Annapurna, Dhaulagiri, and Manaslu. However, the beautiful view of sunrise and sunset, along with the birds-eye view of Pokhara city is the major attraction of Sarangkot. Sarangkot is also a spot for paragliding in Pokhara. It is one of the safe and secured paragliding in the world.
Sarangkot is very easily reached from Pokhara city. You can take a taxi, cab, or even do cycling by your own to reach there. It is almost 30 minutes' drive from Pokhara city. You can also hike from the city to Sarangkot.
World peace Pagoda (Shanti stupa)
World Peace Pagoda is a beautiful Buddhist pagoda-style monument, standing in the top of Anadu hill, Pokhara city. Shanti Stupa in Pokhara is the 1st world peace pagoda in Nepal. The monument is 115 feet tall, and 344 feet in diameter with two tiers for tourists and visitors to circumambulate. It covers 1000 sq. km of land. There are 4 statues that were donated by four different countries. The statue on the north is known as Dharmachakra Mudra donated by Japan, on the west is Bodh Gaya, donated by Sri Lanka, east is the 6 feet tall Kushinagar gifted by Thailand, and Lumbini is placed in the south.
The Shanti stupa is a religious and also a tourist destination from where we can see splendid views of sunrise, sunset, and mountains. Festivals like Buddha Jayanti, (birthday of Buddha) are celebrated in this place. There are several options to reach Shanti stupa, like hiking, cycling or you can take a private car.
Begnas Lake
Begnas Lake twin of Rupa Lake is another popular freshwater Lake located in the southeast of Pokhara city. It is the 3rd largest lake of Nepal and 2nd largest in Pokhara after Phewa Lake with an area of 3.28 square kilometers and is 22 feet deep. The water in the lake is regulated by a damn but it keeps fluctuating seasonally due to rains. The lake water is used for irrigation and also used as caged fisheries. Being a little away from the crowded city of Pokhara,
Begnas offers a wonderful chance to escape the hustle and bustle of the city and wants to immerse themselves in natural beauty. It is a very impressive and peaceful place which provides a stunning view of mountains and the lake. Begnas lake is really a surreal gift of nature and very worthy of your time and attention. You don't even need any permits to get there. However, if you want to boat on a lake then you will need a permit. Boating in Begnas Lake is comparatively cheaper than in Phewa Lake. You can also hire a boat for a whole day which will cost you 1200 NRS.
Begnas is 15 kilometers far from Pokhara city. You can catch a bus from Prithvi Chowk, which will approx. take 30 minutes to reach the lake. Or you can do cycling which is actually a very interesting way to reach the lake. A mountain bike in Pokhara costs 800 for 12 hours.
Highlights of Pokhara
Explore one of the most popular tourist destinations in Nepal.
Visit many monasteries, temples, and lakes.
Wander around the busiest and beautiful Lakeside area.
Experience paragliding from one of the safest spots.
Group Discount Prices
No. of Persons
Price per Person
Frequently Asked Questions
Paragliding in Pokhara
Pokhara city offers many adventurous sports like boating, cycling, and paragliding. Paragliding in Pokhara is a lifetime experience. Tandem Paragliding in Pokhara is popular all over Nepal and also people from different countries visit Pokhara just for Paragliding. Paragliding in Pokhara is considered one of the safest paragliding because of its thermal stability, easy take-off and landing, and the safety of the lake. Also, the view of Pokhara during the paragliding is something different, something relaxing. You get to see different mountain ranges, Ariel view of many lakes and Pokhara city. The take-off point of paragliding is Sarangkot which lies at an altitude of 1592m. Paragliding in Pokhara is very safe and secured and doesn't require any experience. You will have a pilot with you all along the way who will be sitting back in a separate seat. You can just relax and take pictures and enjoy the scenery. The pilots in Pokhara are well-trained and very experienced.
Getting to Pokhara
From Kathmandu, you can get a bus, minibus, and jeep to Pokhara. The price depends on the type of vehicle you are traveling on. The local bus usually costs 300-350 NRS, minibus usually costs 400-500NRS and jeep might cost a little expensive. Besides the road transportation, a flight is available from Kathmandu to Pokhara which is one of the best and easy ways to travel. The price is around 3000-3500NRS and takes around 20-25 minutes.