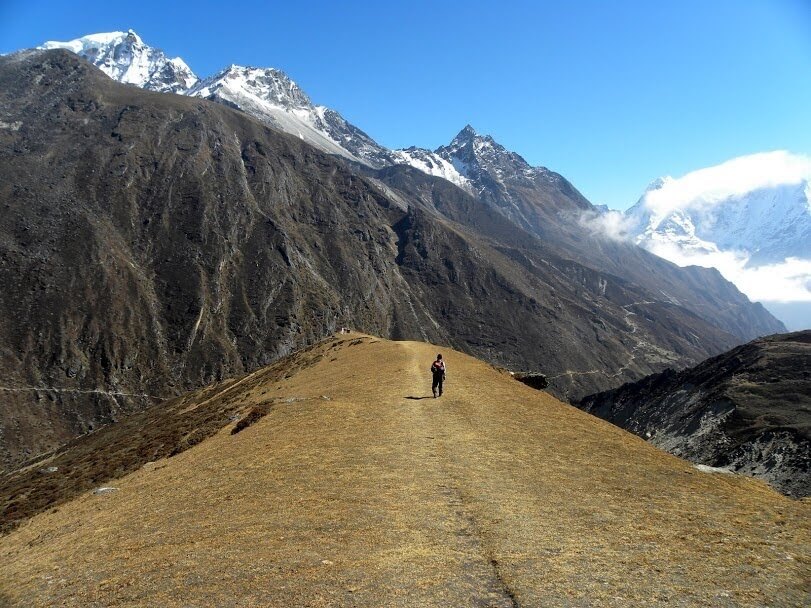 Jaljala Hill Trekking
Jaljala Hill Trekking Overview
Situated in Rolpa district in mid-western part of Nepal, Jaljala trekking route offers some jaw dropping scenery of green lands, Rhododendron forest along with lots of beautiful birds and animals. The forest of Jaljala is a home to many animals like Leopards, musk deer wild boars, etc. Jaljala hill lies at the altitude of 3100m and is nicely protected by Dhorpatan hunting Reserve. This trekking area was opened in October 2009 and has to offer some awe-inspiring views of Mount sisne, Mount Dhaulagiri, Mount Annapurna and many other mountain peaks and cultures of Magar people staying there. People of Jaljala are very interesting and have so many reality stories to share as Rolpa district was main epicenter of Maoist revolution in Nepal. Trek to Jaljala can be really interesting and adventurous.
Highlights of Jaljala Hill Trekking
Green forest, pasture lands, and rarely seen wildlife.
Cultures of Kham Magars of this region.
Stunning views of Mt.Dhaulagiri, Mt.Annapurna, Mt.Sisne, and many more.
Informative stories of the Maoist revolution in Nepal.
Best season to visit
Like most of the part of Nepal the best season to visit Jaljala is spring (March May) and autumn (September-December). In these season the temperature Is very fair providing us some beautiful views of mountains with clear blue sky.
Packing List
Clothing and equipment
Lightweight trekking boots beanies Pair of track shoes gloves
Down jackets buff
Woolen shirts and sweaters summer/winter hats Raincoats torchlights Trekking trousers camera Thermal tops/bottoms money/cash Trekking shorts charger/adapter Underwear power bank Cotton T-shirts trash bags and tissue paper Long sleeved T-shirts water bottles and purifier Sandals/slippers wash kit Thick/thin shocks safety kit Waterproof pants travel towel Waterproof jackets medicines Duffle Bag passports and photographs Sleeping bag hand sanitizer Daypack trekking pole
Safety/security/fitness
This trek can be quite challenging and very difficult to some people. You need to have very good muscle strength. This trek is all about walking for 6-7 hours per day which can be very hard. It is Important to stay hydrated and have nutritional food throughout the journey. If you experience any kind of difficulties in your health you need to talk to your friend or travel guide immediately.
Other Requirements
Travel insurance – travel insurance is really very important part of trekking. You always need a travel insurance especially when you are traveling to this kind of risky, high places. If ever you need any medical emergencies your travel insurance will be bearing it for you. It is important to mention all the places and altitudes you will be reaching, to your insurance company so that you do not have any problem later.
Visa/ passport– it is mandatory for every foreigners to have visa and valid passport to enter Nepal. Only Indian citizen are not required to have visa for visiting Nepal. You can get your Nepalese visa at Tribhuwan International airport, Kathmandu.
Group Discount Prices
No. of Persons
Price per Person
Frequently Asked Questions
Temperature
Temperature in Jaljala can be quite cold and chilly during night time. The average temperature of Jaljala in autumn season in lower altitude can range from 25-30 degree Celsius and can fall below 0 degree Celsius.in winter the average temperature can range from 15-20 degree Celsius at lower altitudes whereas it can fall below 0 to -10 degree Celsius at night time and on higher altitudes. In spring season the average temperature in Jaljala can be around 30 degree Celsius and can fall to 5-10 degree Celsius at night time.
Accommodation and food
Accommodation- Being a remote part of Nepal Rolpa district doesn't have much to offer in terms of accommodations. You definitely have to stay in local teahouses run by local people there. Even though small they are really clean and comfortable. They provide two single beds in one room with clean mattress, blankets, and pillow. You have to share toilets and bathrooms with other members. Some teahouses offers you hot water for shower but you have to some extra money for this. One night stay in teahouse might cost you around 200-300 NRS (20-30$) Foods- foods here are very hygienic and delicious. They use very fresh crops to make curry. You may have some options like Dal, Bhat, noodles, pasta, eggs and breads. However getting non vegetarian food is quite difficult in this trek. It might cost you around 100-150 per meal.
Transportations
Bus- bus is always available from Kathmandu at least till some point. Here for Jaljala you can have a bus from Kathmandu to Shulichaur. From Shulichaur we can start our trek or we can again drive to Fulibang and trek Kotalbara. Airplane-the only transportation available for Rolpa is bus but we can take a flight from Kathmandu to Nepalgunj or Bhairawa and then take a ride to Rolpa.
Communications and electronics
Most of the teahouses here have charging facilities. You can charge your electronics but you have to pay some extra money for it. With this, stating a fact electricity is not much of a problem there. Mobile coverage is available but it is better for you to use local SIM cards. It's easy and found in every stores in the route. Also you can use your guide's phone for emergency calls. It is important to stay connected with your friends and families.
Guides/porters
Yes it is definitely very important to have a guide in this trek. Rolpa district being a very remote area of Nepal, they lack proper infrastructures, transportation and many other facilities. It might be quite difficult for trekkers to find their own way, accommodation and foods and information about the place. This is why having a guide with you really important. They can charge you around 25-30$ (2500-3000 NRS). Porters are available to carry your stuff. They might charge you around 15- 25$ (1500-2000) per day. You can also share your porter if you don't have much belongings.
Permits/fees
Dhorpatan Hunting Reserve permit- this will cost you 2000$ including license and local permit. TIMs- this card is mandatory for everyone which includes all the details of trekkers in case of emergencies. This might cost you 1000 NRS.
Booking Details
Price W/O Addons: US$ 440 /pax
A detailed certificate from Marvel Treks and Expedition (after accomplishment)

Trendy Sunhat and t-shirt as souvenirs on behalf of Marvel Treks and Expedition.

A complimentary raincoat to shed you during the rainy season.

A Complimentary Duffel Bag throughout the trek from our company. (returnable)

A warm complimentary Down Jacket during the entire trek on behalf of Marvel Treks. (returnable)

A complimentary sleeping bag for your icy trek. (returnable)

Breakfast, Lunch and Dinner throughout the trek.

The essential climbing gears like mountain axe, trekking sticks etc, for your need throughout the trek. (returnable)

Delightful complimentary Authentic Nepali cuisine as dinner to embark on your arrival and departure

Critical complimentary First Aid Service (in times of need)

An informative trekking map for you to cherish on behalf of our company

All the crucial services about airport transfer to and from the hotel via a private tourist vehicle ($40)

TIMS (Trekkers' Information Management Systems )($10)

National park entry fees / ACAP permits / Conservation entry fees. ( $30)

All essential local tax and Gov tax ($130 )

All the required office service charges. ($200)

Essential Medical supplies and first aid equipment will be provided.

Miscellaneous ($30)
Marvel Treks and Expedition won't be responsible for all the Lunch and dinner in Kathmandu.

Extra nights in any city that's not accommodated in the itinerary of Marvel Treks and Expedition.

All the International flight checks and airfares.

Marvel Treks and Expedition won't be responsible for alcoholic/ non-alcoholic liquors.

Additional porter fees along with tips of guides and porters.

Electronic gadgets like chargers, headphones.

Individual costs like a hot shower, phone calls, laundry, souvenirs.

Travel coverage and emergency evacuations.

Tips for our staff's drivers.
Jaljala Hill Trekking
$440.00,