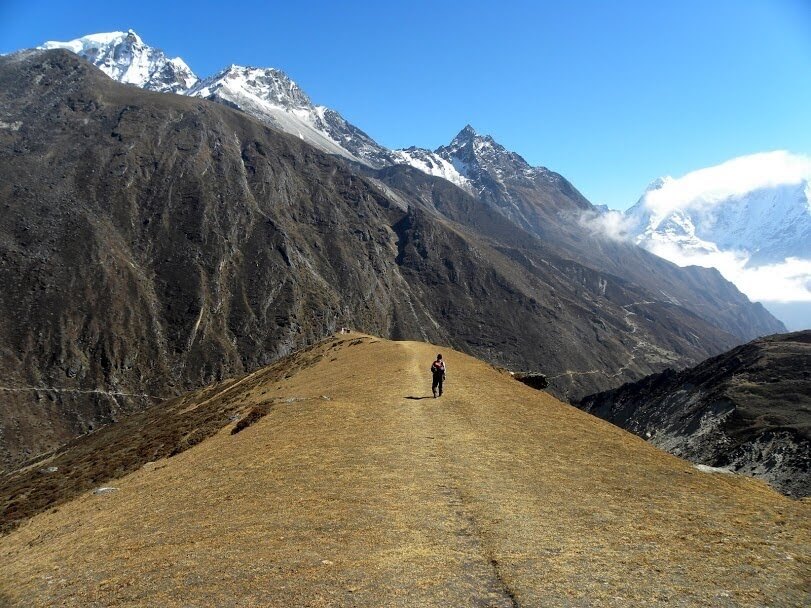 Makalu Base Camp Helicopter Tour
Makalu Base Camp Helicopter Tour Overview
Makalu Base Camp Helicopter Tour is a great way to witness nature's splendor without the hassle of exhausting trekking days. Mt. Makalu is situated at the height of 8463m, which makes this peak the 5th highest mountain peak in the world. It is located in the Mahalangur range, southeast of Mount Everest and on the border of Nepal and Tibet. Furthermore, the region falls under the protection of Makalu Barun National Park. The route goes through a lush green forest offering you a chance to witness several endangered animals and wild plants.
Extending around the two districts of Nepal, Shankhuwasabha, and Solukhumbu, the park covers an area of 2330 sq. km. The park is home to 315 species of butterflies, 43 species of reptile, 16 species of amphibians, 440 species of birds including sunbirds, rose-ringed parakeet, Blyth's kingfisher, blue-naped pitta, etc. more than 80 species of mammals like snow leopard, Indian leopard, jungle cat, golden jackal, Himalayan wolf, red fox, red panda and many more.
The view of some highest mountain peaks like Everest, Lhotse, Mt Chamlang, and Mt Makalu itself adds more beauty to this trek. The trail runs through a valley of the Arun River. Along with it, the route comes across a few passes like Keke La pass (4230m) and Tutu La pass (4200m). On your way, you can also see many small cultural villages of Gurung, Rai, and Sherpa. They are the main inhabitants of this area. This remote trek to Makalu base camp can be quite challenging to some people. However, it can differ depending on your physical fitness and trekking experience.
Getting There
Those bound by time, have the option of a helicopter tour. The helicopter tour to Makalu base camp starts from Kathmandu Tribhuvan airport and ends at the base camp itself. You can see a beautiful Ariel view of green forest, wildlife of Makalu-Barun National Park, snow-capped mountains, and small villages throughout your way. It is dangerous to stay for long in the base due to the risk of mountain sickness.
Highlights of Makalu Base Camp Helicopter Tour
The hospitality of Rai and Sherpa people.
Pass through the Makalu Barun National Park witnessing diverse flora and fauna.
Pass through many glacial lakes, rivers, waterfalls, and colorful Rhododendron forest.
Group Discount Prices
No. of Persons
Price per Person