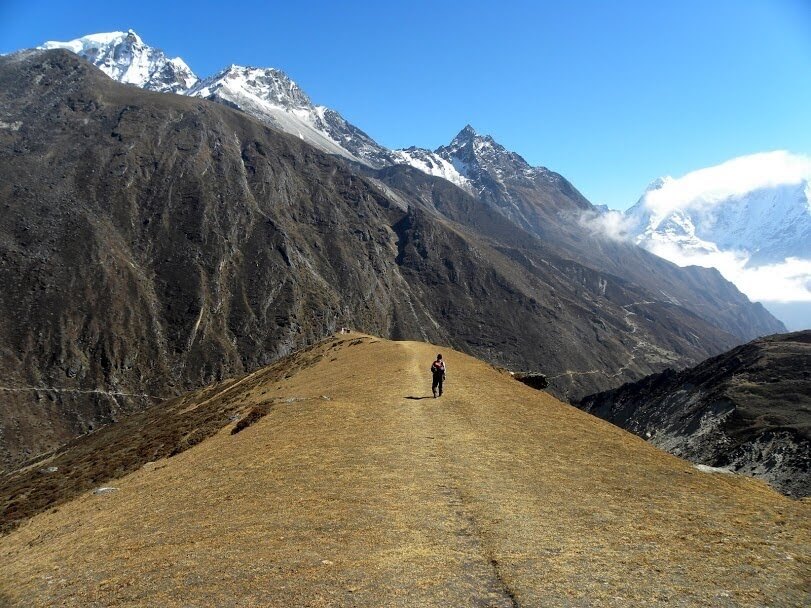 Kathmandu Tour
Accommodation
Lodge/Hotel
Kathmandu Tour Overview
The city seated in the great Himalayas, Kathmandu, is the capital city of Nepal. It is the largest, busiest, populated, yet very beautiful city. Kathmandu is tucked on the story of divinity and godly power and is therefore often known as the playground of gods. Nepal is a secular country, Kathmandu itself is home to hundreds and thousands of temples, Masjid, monasteries, and churches. Kathmandu Tour comprises very religious, historical, and cultural sites. The city has always been the center of arts, culture, economy, and history for many years.
There is no doubt, Kathmandu is the most visited city and one of the best tourist destinations. And the tourist here are not only national but also many people from different parts of the world visit Nepal, just to explore the beautiful Kathmandu valley. Also, Kathmandu is a gateway to tourism in Nepal. There are so many places during Kathmandu Tour itself that will leave you speechless and mesmerized by its beauty. Whether they are people or places, you will never be disappointed, and totally fall in love with them. A few places you do not want to miss when you explore Kathmandu are described below.
Kathmandu durbar square
Kathmandu durbar square is one of the important and holy sites for Hindus and Buddhists where holy ceremonies, Kingly coronation, and royal events take place. It is a must during the Kathmandu Tour. Kathmandu Durbar square is a UNESCO world heritage site and one of the most explored places in Kathmandu. This beautiful place comprises ancient statues, ponds, water fountains, etc. Within the area of Durbar Square is a site of an old royal palace (Hanuman Dhoka). Hanuman Dhoka was a home to kings of the Shah and Malla dynasty who ruled the city during the 18th and 19th centuries. Now the place is under protection and stands as a museum. Thousands of people visit this museum and also the Durbar square surrounding.
The devastating earthquake of 2015 severely damaged many buildings and statues of Durbar square. But thanks to the Nepal government it is gradually rising again. The outer complex of the Durbar square has many pagoda-style temples, with meticulously carved facades made by ancient Newar artists. Many kings added those temples during their rule on the city. Among those temples, the most popular is Kumari Bahal. Kumari Bahal is a Newari 3-storied temple at the southern edge of Kathmandu Durbar square. Jayaprakash Malla built the temple. This temple is the home to Kumari, a living Goddess of Nepal. Besides Kumari Bahal, there are other sites to explore within Durbar square including Mahadev temple, Shiva Parbati Temple, Kal Bhairav, Jagganath temple, Taleju Temple, etc. This sacred site of Hindu is a very popular destination for national and international tourists.
Pasupatinath temple
Kathmandu is full of cultural heritages. Among many temples, Pasupatinath is the most important, holiest, and most visited temple of not only Kathmandu but in Nepal. In fact, many Hindu people from India, and other countries visit Pasupatinath yearly. It is the most sacred temple for Hindus and is dedicated to Pasupati, an incarnation of Lord Shiva. This temple is the oldest Hindu temple and is located on the western bank of the Bagmati River in Kathmandu, the capital city of Nepal. Pasupatinath is very big and has many small temples within the area. However, the main temple of Pashupati is built in Nepalese Pagoda style which has all the features like cubic constructions, beautifully carved wooden rafters, and copper and gold coverings of the roof.
The temple stands on the square base platform and has a height of 23m 7cm from the base to the pinnacle. Pasupatinath has 4 main doors which are all covered with silver sheets and a golden pinnacle (Gajur). There are two Garbhagrihas inner and outer, the inner Garbhagriha is where the idol (Mukhalinga with a silver Yoni base bound with a silver serpent) is placed and the outer is an open space like a corridor.
Thousands of people visit this holy temple on occasions like Maha Shiva Ratri, Teej festival, etc. These are the festival celebrated by Hindu. Pasupatinath is open for all religions and caste, but the main temple of Pasupatinath where we worship is only open for Hindus. There are also several platforms for funeral pyres along the right bank of the Bagmati River. Cremation is a common activity in that area. You also get to see and meet unique Sadhus who specifically have yellow paintings in their bodies. Most of them are tourist-friendly and very polite. This sacred temple of Hindu is one of the very popular world heritage sites in Nepal.
Thamel
Thamel is the number one tourist hot spot in Nepal within Kathmandu. It is filled with tour agents, international restaurants, and 5-star hotels. Most of the international tourists end up in Thamel as it is a place with most facilities. Thamel is also one of the oldest towns of Kathmandu and was previously known as Tabitha Bahal. The old buildings in Thamel are designed as traditional Newari houses.
Thamel is one of the very few places in Nepal which offers entertaining nightlife as it has many clubs, bars, restaurants, casinos, cafes with live music, etc. Your time during the Kathmandu tour, Thamel is perfect place to relax and chill. You also get to see many shops and vendors where hundreds of people come for shopping. There are so many things one can do in this place. All the clothing for trekking, peak climbing, trekking gears, shoes, etc is available in this area. Besides, you also get to taste some international food, and drinks in many restaurants. Also, when you get tired of the hustle, you get to meditate and stretch your body in some of the renowned meditation and yoga centers, and all within one place, Thamel.
Swayambhunath Stupa
As much as Kathmandu is rich in temples, Swayambhunath Stupa is also rich in stupas and monasteries. One of the most popular stupa in Kathmandu is the Swayambhunath stupa. It is probably the most sacred among Buddhist pilgrimage sites and a great way to spend time during Kathmandu Tour. For Tibetans and followers of Tibetan Buddhism, it is second only to Boudha.
The stupa consists of a dome at its base which represents an entire world and above it is a cubical structure with the picture of eyes of Buddha looking in all four directions. Pentagonal toran are present above each of the four sides. There are 13 tiers above and behind the torans and above all the tiers there is a small space where the Gajur is present. There is a belief that the thirteen pinnacles on the top symbolize the sentient that one has to go through the thirteen stages of spiritual realizations to reach enlightenment or Buddhahood Besides the religious value, Swayambhunath also offers a beautiful view of Kathmandu city as the place is located in height. The place offers peace, freedom, and joy to its visitors.
Highlights of Kathmandu Tour
Explore the busiest and largest city of Nepal.
Explore many temples, monasteries, and stupas.
Explore the beautiful, and busy highways of Kathmandu.
Explore some world heritage sites of Nepal.
Group Discount Prices
No. of Persons
Price per Person