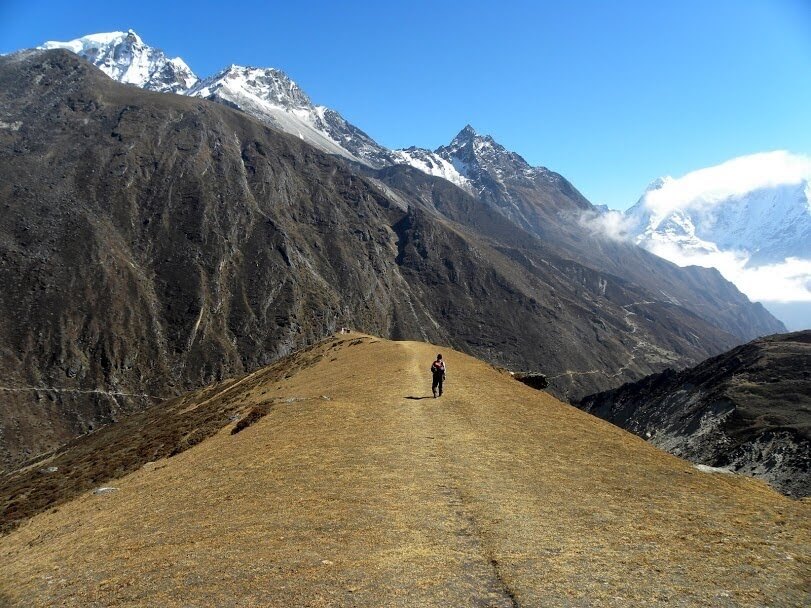 Kanchenjunga base camp helicopter tour
Kanchenjunga base camp helicopter tour Overview
Kanchenjunga is the 3rd highest mountain peak in the world which proudly lies at the height of 8585m. It is beautifully located in the far eastern region, Taplejung District, Nepal. Kanchenjunga got its name from the Tibetan word which refers to five great "treasures in the snow". This basically symbolizes its five peaks as gold, silver, precious stones, grain, and holy scripture. Kanchenjunga was a forbidden area and was publicly opened in 1988. However, it is still in a restricted area and requires a special permit to enter. Also, there is restriction for trekking solo and without a licensed guide in Kanchenjunga. Kanchenjunga base camp helicopter tour is a great way to experience the beauty of Kanchenjungha within a short interval of time.
The Kanchenjunga circuit trek is one of the most explored and popular trekking destinations. The place is highly protected by Kanchenjunga Conservation Area. The trail passes through hundreds of rare flora and fauna. Rhododendrons, green meadows, birch and pines, snow leopard, red panda, musk deer, etc are the major vegetation here. There is basically two base camp in the Kanchenjunga circuit. One being the south base camp (4610m) and the other North base camp (5190m). Kanchenjunga is one of the best yet less crowded areas which makes the journey more peaceful.
Getting There
People who have very limited time have the option of a Helicopter tour. The helicopter tour to Kanchenjunga base camp is available by many agencies or companies. It is perfect for those who have limited time or want to have a more luxurious journey, or for someone who has physical disability. The helicopter tour to KBC starts from Tribhuvan International Airport, Kathmandu, and passes Suketar, Taplejung, Pangpema, and finally to KBC. If you are traveling solo then the price is 12000 NRS. If you are in a group of 4-5 people it will cost you around 4000 NRS.
Group Discount Prices
No. of Persons
Price per Person