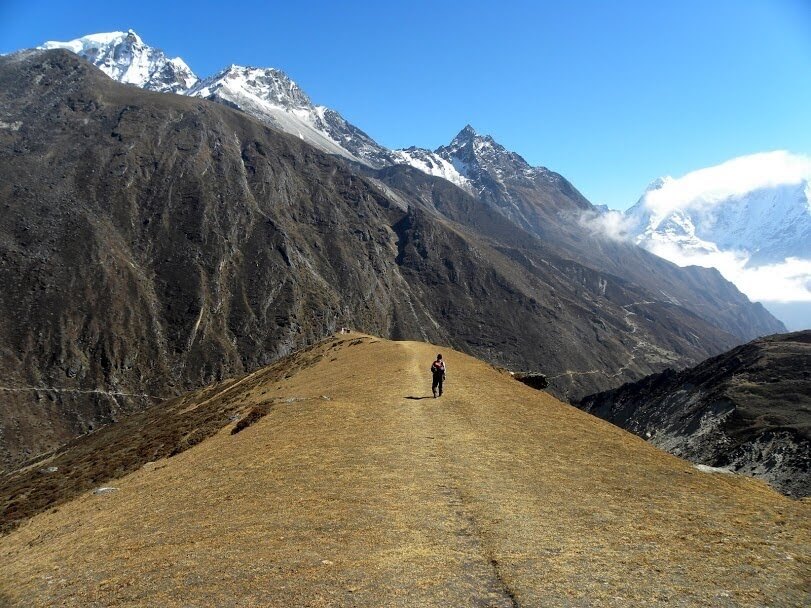 Kailash Pilgrimage Tour – 17 Days
Kailash Pilgrimage Tour – 17 Days Overview
Few mountains in the world rival the grandeur of Mount Kailash (6714m) the famed holy peak in western Tibet. Mount Kailash has long been an object of worship for four major religions. For the Hindus, it is the domain of Shiva. It is also the abode of Samvara-a multiarmed, wrathful deity worshipped in the Chakrasamvara Tantric cycle of Tibetain Buddhism. The jains of India also revere the mountain as the site at which the first of their saints emancipated. And in the ancient Bon religion of Tibet, Kailash was the sacred nine storeys Swastika Mountain, upon which the Bonpo founder Shenrab alighted from haven.
Detailed Itinerary
Day 01 KATMANDU
Upon your arrival in KATMANDU(1000m/3280ft) Himalayan Glacier will officially greet and meet you at Airport & transfer to you Hotel Shanker. Free day & evening welcome dinner at any typical Nepalese Restaurant. O/N KATMANDU.
Day 02 KATMANDU
Half day guided city tours (tour includes Katmandu Durbar Square, Syambunath Stupa, Pashupati Nath Temple – Hindu Temple & Buddha Nath – The biggest Buddha Stupa in ancent Katmandu). Afternoon pre-trip discussion of next day trek.O/N KATMANDU.
Day 03 Drive Kathmandu to Nyalamu (3800m)-165 KMs . 8 hrs. O/nt at hotel
Day 04 Drive Nyalamu to paigutso (4850m)- 221kms 7/8 hrs. Camp.
Day 05 Drive Paigutso to Saga (4640m)- 115 kms. 6/7 hrs. Camp.
Day 06 Drive Saga to paryang (4540m)-185 kms. 7/8 hrs. Camp
Day 07 Drive Paryang to Manasorovar (4700m)- 250 kms. 6/7 hrs. O/nt at Camp
Day 8 Full day Excurision to Lake Manasarovar. Camp.
Day 09 Drive unto starting point of Kailash Parikarma. Start trek to Dira Puk (4909m.)-hrs
Day 10 Continue Parikarrna over Dolmala pass (5650m.) to Zuthul puk 22 kms. 7/8 hrs. Camp.
Day 11 End Kailash parikarma near Darchen (4700m). -14 kms. 3/4 hrs. O/N Guest house.
Day12 Saga Dawa Festival
(11th June 2006)This morning we join the throngs of pilgrims to attend this ancient fertility ceremony which involves the raising of the Tarboche flagpole and which is accompanied by lively and exceedingly colourful celebrations.
Day 13 Drive from Darchen to paryang (4540m.)-227 kms. 7/8 hrs. Camp.
Day 14 Drive from paryang to Saga (4840m). 185kms. 8 hrs.
Day 15 Drive from Saga to paigutso (4850m)-115kms. 6/7 hours. Camp.
Day 16 Drive from paigutso to Nyalamu(3220). -21 kms. 7/8 hrs.
Day 17 Drive from Nyalamu to Kathmandu. 125 kms. 5/6 Hrs. Or Extent further adventure trip. O/N KATMANDU.
Group Discount Prices
No. of Persons
Price per Person