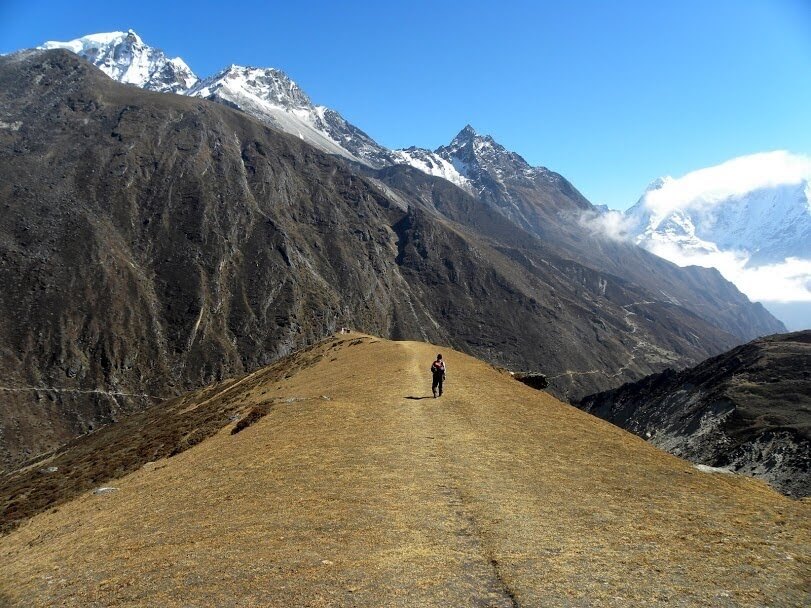 Janakpur Tour
Accommodation
Lodge/Hotel
Janakpur Tour Overview
Janakpur or also called Janakpurdham is a city located in the Dhanusa district, about 225km southeast of Kathmandu. The city was founded in the early 18th century and is a hub for religious and cultural tourism. Janakpur is the 7th largest city in Nepal and the 3rd largest city in Terai after Biratnagar and Birgunj. Janakpur is the birthplace of Sita and where she got married to Ram, prince of Ayodhya. It is one of the fastest developing cities and has every kind of facility like health care, lodges, private schools, colleges, etc. Janakpur tour is the best out theere to explore many places at least once in their life.
Janaki temple (Janaki Mandir)
Janaki temple is the biggest temple in Nepal which is dedicated to Goddess Sita, an epitome of courage, purity, selflessness, dedication, and loyalty. It is in the same place where Sita was born. Having a stunning white façade, the Janaki temple is a perfect example of Hindu-Islam architecture and is the most important model of Mughal architecture in Nepal. The temple is 3 storied and built with stones and marbles. There are 60 rooms inside emcompassing Nepali flags, engravings, paintings, turrets, and beautiful lattice windows.
Janaki temple is one of the holiest and most explored temples. People from different parts of Nepal, India, and Sri Lanka visit Janaki Temple every year, especially during the festivals like Ram Navami, Vivah Panchami, Dashain, holi, and Deepawali. Queen Vrisha Bhanu of Tikamgarth built the temple in 1910 AD and the site is a UNESCO tentative site in 2008.
Ram Mandir
Ram Mandir lies in the southeast direction of Janaki temple and is dedicated to Lord Ram. It is known to be the oldest temple in Janakpur and was built by Amar Singh Thapa. It has been constructed in pagoda style that is native to Nepali architecture design. Every year in Ram Navami there is a great flow of tourists in Ram Mandir to celebrate the birthday of Lord Ram also during the festival of vivah Panchami to celebrate the marriage of Ram and Sita.
Ram Sita vivah mandap
Ram Sita temple is another beautiful place within Janakpur which is southwest of the Janaki Temple. The place where Ram and Sita got married, is visited by thousands of people every year during the time of Vivah Panchami. The mandap itself is very gorgeously decorated with marbles and big statues of Ram and Sita.  The legendary marriage ceremony is shown in the center of the mandap with statues of Ram and Sita and on the side are the parents of Ram and Sita seated on parallel pedestals facing each other. Ram Sita Vivah Mandap is a must-visit place in Janakpur.
Ganga Sagar Pond
Ganga Sagar Pond is a historical pond situated near the Janak Mahal and consider a very sacred pond. The name Ganga Sagar is kept after the famous holy River Ganga-Sagar of India and is said that the water in the pond is brought from Ganga- Sagar River itself. Ganga-Sagar pond holds a great religious value for Hindus and is a popular tourist spot. Arati is organized every night in the Ganga-Sagar, people perform prayers on the river bank with special chantings and music, which makes this place very special and beautiful during the night. Thousands of people from different parts of Nepal, India, and Sri Lanka visit this pond and is heavily populated during the festival of Chhath. It is one of the biggest festivals and is celebrated by Nepalese Hindus.
Janakpur is a very religious place, rich in art, culture, and history. Besides this, Janakpur is also a very beautiful city with so many things to do and place to visit. You can see Mithila Chitrakala, Nepal's railway station, and shop around the vendors. Janakpur tour is worth experiencing during the visit in Nepal.
Janakpur is located 400km from Kathmandu, near the Indian border, and is easily reachable. There are buses available from Kathmandu to Janakpur. By a local bus it takes around 10 hours and by a Deluxe or tourist bus around 8 hours. There is also Janakpur airport if you want comfortable and fast transportation. It takes around 30 minutes to reach Janakpur from Kathmandu by plane. If you want to go by bike, it might take 14-15 hours. Hence, Janakpur Tour is easily accessible.
Highlights of Janakpur Tour
Explore the holiest birthplace and wedding place of Sita
Explore one of the most visited temples in Nepal
Get to know more about Mahabharata and Ramayana.
Group Discount Prices
No. of Persons
Price per Person