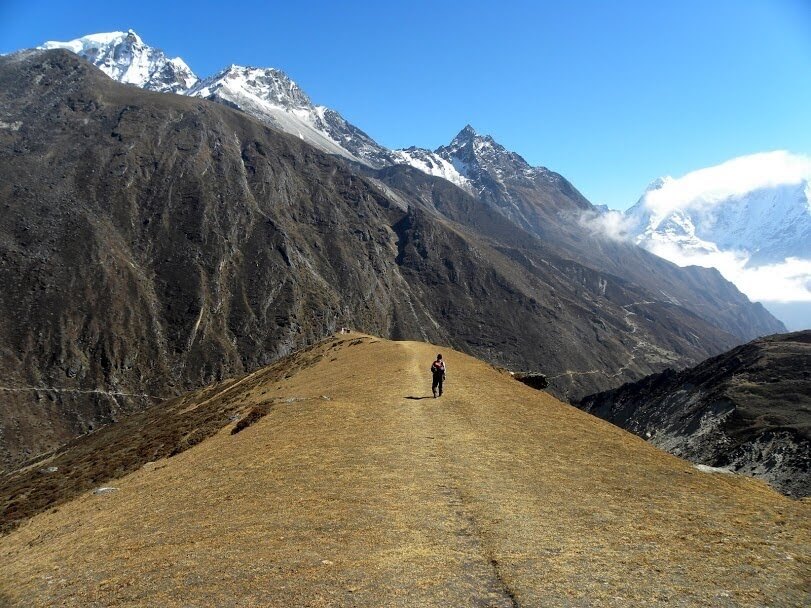 Everest Base Camp Helicopter Tour
Everest Base Camp Helicopter Tour Overview
Everest Base Camp Helicopter Tour is the most preferred choice for fulfilling your dreams to visit Everest. Mount Everest is the tallest peak in the world. It proudly stands at the height of 8848m in Sagarmatha Zone, Solukhumbu district, in between Nepal and Tibet. The base camp of Mount Everest itself lies at the height of 5364m. What could ever be more adventurous than aerial view of the tallest peak in the world? Sir Edmund Percival Hillary along with Sherpa mountaineer Tenzing Norgay, were the first person to reach the summit of Mount Everest on July 20, 1919. Since then climbing Mount Everest, if not, camping on the base of Mount Everest has been people's favorite.
The main highlight of this trek is not only Mt Everest but also the Sagarmatha National Park which has protected our pride for centuries. Sagarmatha National Park covers a surface area of 124,400 hectares. The park is home to hundreds of flora and fauna including Himalayan Tahr, musk deer, red panda, wild boar, juniper, fir, Rhododendrons, etc.
The trail to Everest Base camp passes through several landscapes, glaciers, rivers, waterfalls, and stunning views of mountains. The area is highly influenced by Tibetan people standing on the border of Nepal and Tibet. We also get to experience the Tibetan lifestyle and culture of this area. Besides Tibetan, mostly Sherpa and Tamang people populate the area. Apart from being beautiful and mesmerizing, Mount Everest or the base camp holds some deep risks and challenges. It is situated at a very high altitude which makes people suffer from mountain sickness especially when you direct land from a helicopter. Due to the lack of proper acclimatization, it is dangerous to stay on the base for more than one hour.
Getting There
Besides walking, there is also another option to reach the base camp of Mount Everest. A helicopter tour is available to the Everest base camp by many agencies or companies. It suits to those who are under limited time or want to have a more luxurious journey, or for someone who is physically disabled. The helicopter tour to EBC starts from Tribhuvan International Airport, Kathmandu. You pass along Lukla, Namche, and other beautiful villages and finally to the base camp itself. The Ariel view of green vegetation, colorful Rhododendrons, of Sagarmatha National Park, along with snow-capped mountains, and small houses, are breathtaking. It might cost you a little expensive since it is the most luxurious and fastest means to reach EBC. The average cost of a helicopter tour to EBC is 200$.
Highlights of Everest Base Camp Helicopter Tour
Explore the beautiful Khumbu valley.
Experience the hospitality of Sherpa people.
Aerial view of the diverse flora and fauna of Sagarmatha National Park.
Explore the base of the world's highest mountain peak.
Outline Itinerary
Detailed Itinerary
Kathmandu-Everest Base Camp-Kala Patthar
Kathmandu-Everest Base Camp-Kala Patthar
Travel to Domestic Terminal of Tribhuvan International Airport
EBC Flight Briefing and Preparation
Fly to Lukla
Fly from Lukla to Kala Patthar
Kala Patthar Sightseeing
Fly from Kala Patthar to Syangboche (Everest View Hotel)
Enjoy Breakfast at Everest View Hotel
Fly from Everest View Hotel to Lukla
Fly Back to Kathmandu
Group Discount Prices
No. of Persons
Price per Person