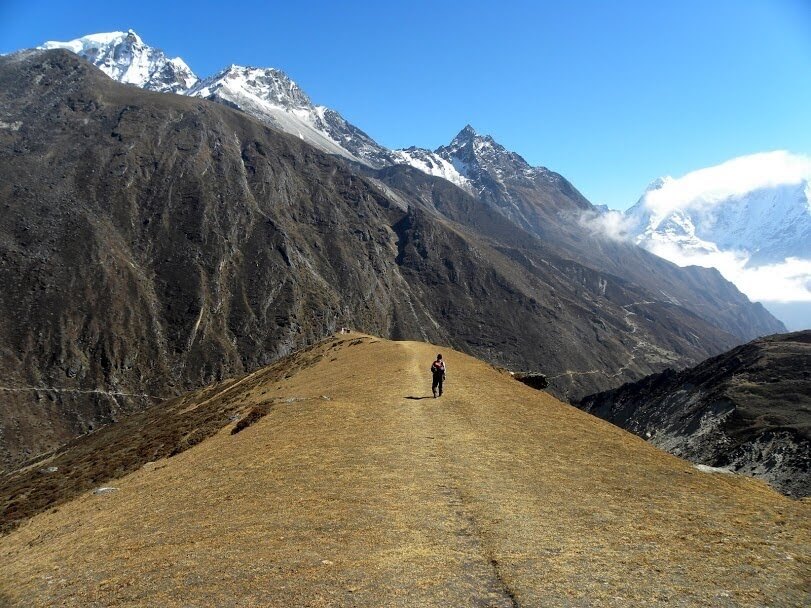 Cycling tour in Nepal
Cycling tour in Nepal Overview
What is cycling?
Cycling also known as bicycling or biking is an outdoor sport which involves riding or traveling by bicycle. People engaged in cycling are known as cyclists, bicyclist or bikers. Cycling is widely regarded as an effective and efficient mode of transportation optimal for short to moderate distances. People do cycling for fun, as a race to earn money, or just out of passion. However, cycling is one of the entertaining and refreshing outdoor activity.
Benefits of cycling
Decreases stress
Improves muscle strength
Helps with cardio related disease and protect you from stroke or heart attack.
Helps with depression and anxiety
Improves body control and flexibility.
Improves joint mobility. Decrease body fat.
Helps with obesity and control weight.
Pokhara
Pokhara is a beautiful city in Nepal. It is the most popular tourist destination where there are a number of lakes, temples, and monasteries. Pokhara is very gorgeously surrounded by mountains. Not only is it a tourist destination, but Pokhara is a very religious place with many cultural heritages. People from different parts of country visit Pokhara for many reasons and one of them is cycling. Cycling in the serene environment, with fresh air, surrounded by the views of mountains is undoubtedly one of the life time experience. There are few places in Pokhara where you can do cycling.
Sarangkot Biking
Sarangkot is one of the best spot of Pokhara from where you can see whole Pokhara city, lakes, forest and mountain peaks. Sarangkot is situated at the height of 1600m. The cycling tour to Sarangkot basically starts from Lakeside. The trail to Sarangkot passes through breathtaking view of Mount Fishtail and other snow-capped mountains and beautiful landslides. Remember to go slow and enjoy the scenery. It takes few hours to reach Sarangkot. There are few teahouses where you can rest and see the beautiful sunrise view. The magical sunrise view is beyond description and is most popular in Nepal. On a clear day, you can view Mount Dhaulagiri, Annapurna, and Manaslu from the top. You can follow back the same trail or explore some local villages and people.
Cycling tour to Sarangkot costs around 150$ per person.
Begnas Lake
Begnas Lake is another popular destination in Pokhara for cycling. Begnas Lake is a freshwater lake in Pokhara, Kaski district. Being the 3rd largest lake in Nepal it has an area of 3.28 square kilometers, and is 22 feet deep. Being a little away from the crowded city of Pokhara, Begnas offers a wonderful chance to escape the hustle and bustle of the city and wants to immerse themselves in natural beauty. Begnas Lake lies 13km away from a well-known destination of Pokhara. It is a very impressive and peaceful place which provides a stunning view of mountains and the lake. The cycling tour to Begnas Lake is very peaceful and mesmerizing. The trail passes through paddy fields, local traditional villages, and views of Annapurna range. The tour basically starts from lakeside or you can also chose any other spot. Passing through Bijayapur, a small charming village in Pokhara city, to Kalikasthan and finally reaching to Begnas Lake.
Cycling to Begnas Lake usually cost around 75$
Peace stupa
World peace pagoda is another beautiful destination in Pokhara city. It lies at the height of around 1000m above the sea level. There are several options to reach peace pagoda including taxi, hike and cycling. Cycling is very popular to reach peace Pagoda of Pokhara. Cycling through the main roads, crossing the Gupteshowr Mahadev, Davis Fall and few hours of uphill cycling you finally reach to peace pagoda from where you can see the stunning view of mountain ranges like Annapurna and Dhaulagiri, and Pokhara city. You can follow the same route back to the Pokhara city.
Cycling tour to peace pagoda costs around 150$ per person.
Mustang
Mustang is also one of the best destination for cycling in Nepal. Mustang has been publicly opened to foreign visitors since 1992. Geographically being a part of the Tibetan Plateau, Mustang is quite similar to Tibet and also sometimes called mini Tibet. If you want to experience a lifestyle of true mountain people, who for hundreds of years had very little contact with the outside world, this place is definitely for you. Mustang lies in rain shadow area behind the Himalayas so cycling to Mustang is possible in any seasons except for the winter. It is extremely cold in winter season and the place receives a heavy snowfall.
The trail to mustang passes through dramatic Landscapes, mountains view, rivers, many villages of the stone houses, ancient monasteries, Gompa, prayer walls and prayer flags. Due to the rugged, steep, and complicated roads, only the experienced bikers are recommended to go for a cycling in Mustang. It needs a proper cycling skill and experience to pedal in this region. The maximum altitude you can reach is 4200m, and the road up there is stony, with sandy trails. At first, you need to take a flight from Kathmandu to Pokhara and to Jomsom. From Jomsom you can pedal up to Kagbeni and further to reach Mustang.
Chitwan
Chitwan is another best destination for cycling in Nepal. There are also many places you can go through cycling. The most common is Chitwan national park. In fact, Chitwan is a most cycle used city in Nepal. The geographical structure, the green vegetation, and fresh air makes this place best for cycling. You can just rent a cycle from any villages or travel companies, hotels and restaurant. Once you rent the cycle, you can go to many places like Tharu villages, river side, temples, and National Park. You can pedal through the lush green forest and see diverse flora and fauna of this region. Rapti River and Tharu museum, are also a good destination you can go to.
Kathmandu
Kathmandu is the largest and capital city of Nepal, seated in the laps of the great Himalayas. Cycling in the busiest city of Nepal, with all the challenges is definitely thrilling and adventurous. There are many destination in Kathmandu where you can just pedal up.
Kathmandu-Nagarkot
Nagarkot is a very popular destination in Nepal especially for national tourist. Nagarkot is 28 km far from Kathmandu and lies at the height of 2175m. Many people from different part of the country visit Nagarkot. There are several options available to reach Nagarkot. We can hire a jeep, bike, mini-bus etc. And the other option which is also a very exciting option is to do cycling. The trail to Nagarkot is really beautiful which clean, and peaceful roads. Most of the trail is covered with green forest and plants. The geographical structure, the favorable temperature and suitable altitude of Nagarkot makes cycling a best to this place. Both intermediate and a pro rider can do cycling in this route.
Chovar-Champadevi
This is another best and short cycle ride from Kathmandu which is basically good for intermediate and beginner riders. Chovar hill is located about 10km south of Kathmandu. It might take you around 50-60 minutes to reach Chovar from Kathmandu. Chovar Gorge and Jal Vinayak are two of the major attraction of this route. Another 8km ride from Chovar hill takes you to Champadevi passing through some rugged road. From here, you can see whole Kathmandu valley and stunning view of mountain ranges.
Patan- Lakuri Bhanjyang
Patan to Lakuri Bhanjyang route is categorized as an intermediate level for cycling. The journey starts from Patan, one of the famous cities in Nepal. Passing through beautiful Lubhu valley, riding through some rugged roads, finally commence on a more or less 500m risky switchback ascend to Lakuri Bhanjyang. From there, we can see a view of Kathmandu city and the mountains surrounding the place. The 2nd half journey is descending through the rural valley of Bebar Khola.
Chitlang
Chitlang is one of the shortest yet very beautiful destination for cycling. Chitlang cycling tour offers you the insight of nature, local traditional villages, and farm house stay. Overall, cycling tour to Chitlang provides a typical taste of country side biking trip. The trail passes through beautiful landscapes, and green vegetation with some easy roads. The route to Chitlang goes through Thankot and gets to the top of hill named Deurali, which is an excellent view point of Kathmandu. From Deurali, we will see different Landscape, and meet many local people. Some major attraction of this place are organic village resort, sheep farm, cattle cheese factory, and reservoir at Kulekhani hydro-power project.
Daman
Daman is located 80 km southeast of Kathmandu valley at a height of 2400m. Daman is located on Tribhuvan highway between Kathmandu and Birgunj. There is a view tower in Daman from where we can see beautiful mountain range like Dhaulagiri, and Everest and many villages. The cycling tour basically starts from Kathmandu to Pharping via Bungmati, typical village where you will see traditional Newari people with Newari cultures. From Pharping, pedal up to Kulekhani via Tamang village. Here, you can visit the largest hydropower and a man-made lake along with rural settlements and their lifestyles. Continuing the journey up to Daman, and returning back to Kathmandu through the same route. Or, you can also head towards hetauda and Chitwan and back to Kathmandu.
Namo Buddha
Namo Buddha is located about 40 km far from Kathmandu city. This place holds peace, religious value, and the history of Buddhism. As soon as you touch the Namo Buddha area, you feel a cool air breezing around you, the green forest, and the dangling of the pine trees. As Namo Budhha lies in a higher position, you can see a white glowing mountain on the northern side of the place. The area is highly packed by Buddhist people. You can also experience the culture, tradition, and hospitality of Buddhist monks. Cycling from Kathmandu to Namo Buddha is really precious journey. As you enter Namo Buddha area, you get to see many prayer flags, prayer walls, Buddhist people, and environment of Namo Buddha itself is very pure. The cycling tour starts from Kathmandu to Bhaktapur and to Jagate. Once you cross Jagate, the roads are steeper and narrower. You also get to see one of the largest statue of Loed Shiva on your way to Namo Budhha. After reaching Banepa, you need to head towards Panauti and finally up to Namo Budhha. You can follow the same route back to Kathmandu.
Highlights of Cycling tour in Nepal
Explore many places of Nepal
Experience the hospitality of local peoples.
Visit many tourist destination and remotest part of Nepal.
Enjoy the benefits of cycling like it improves body control, strengthen muscle, increases flexibility, decrease stress, improve joint mobility etc.
Group Discount Prices
No. of Persons
Price per Person